In addition to importing high technology equipment and inventive machinery, the company also specializes in civil engineering, flffllflood and environmental protection. Our strategic operation and construction procedure are certified with ISO 9001:2015. Our performance and project outcomes have been widely accepted by both public and private sector.
Sluice Gate
A sluice gate is a barrier sliding in grooves that are set in the sides of the waterway. The purpose of this inhouse and quality certififfiied production is to control water levels and fllow rates, suitable for an irrigation system. There are two types available: sliding gates and roller gates, either cast iron-made or stainless steel-made.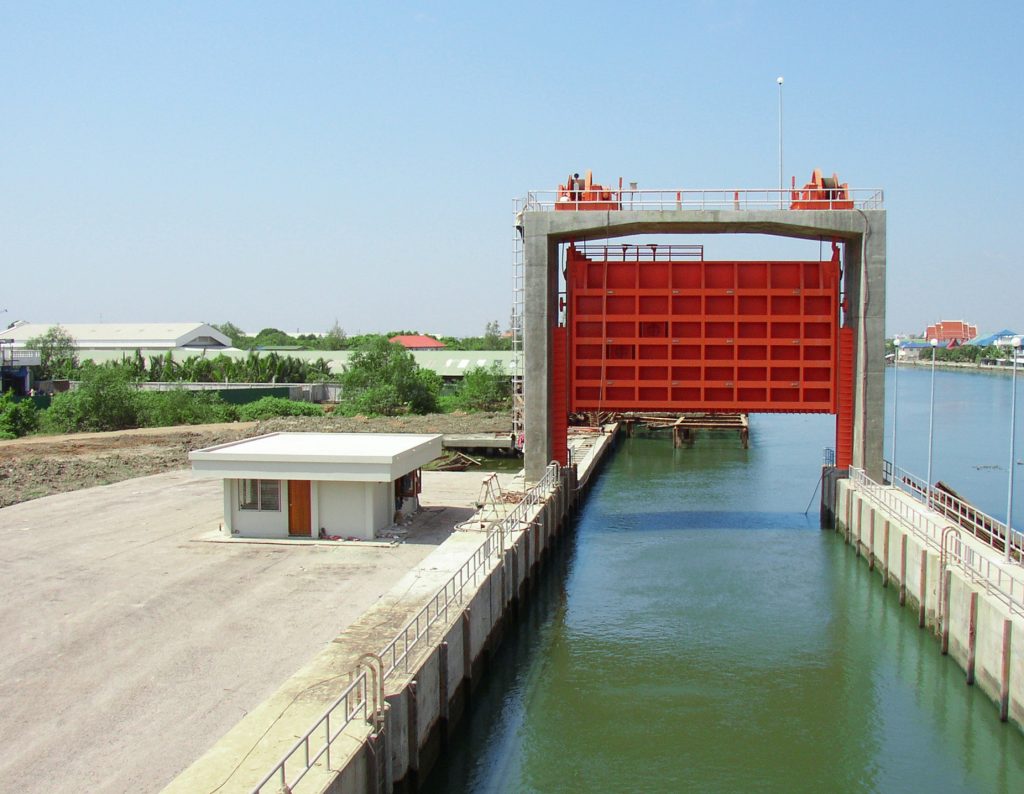 Automatic Screen
An automatic screen is developed for an anti-clogging function from weeds, swig and garbage in channel and water resources, to increases efficiency in any drainage system.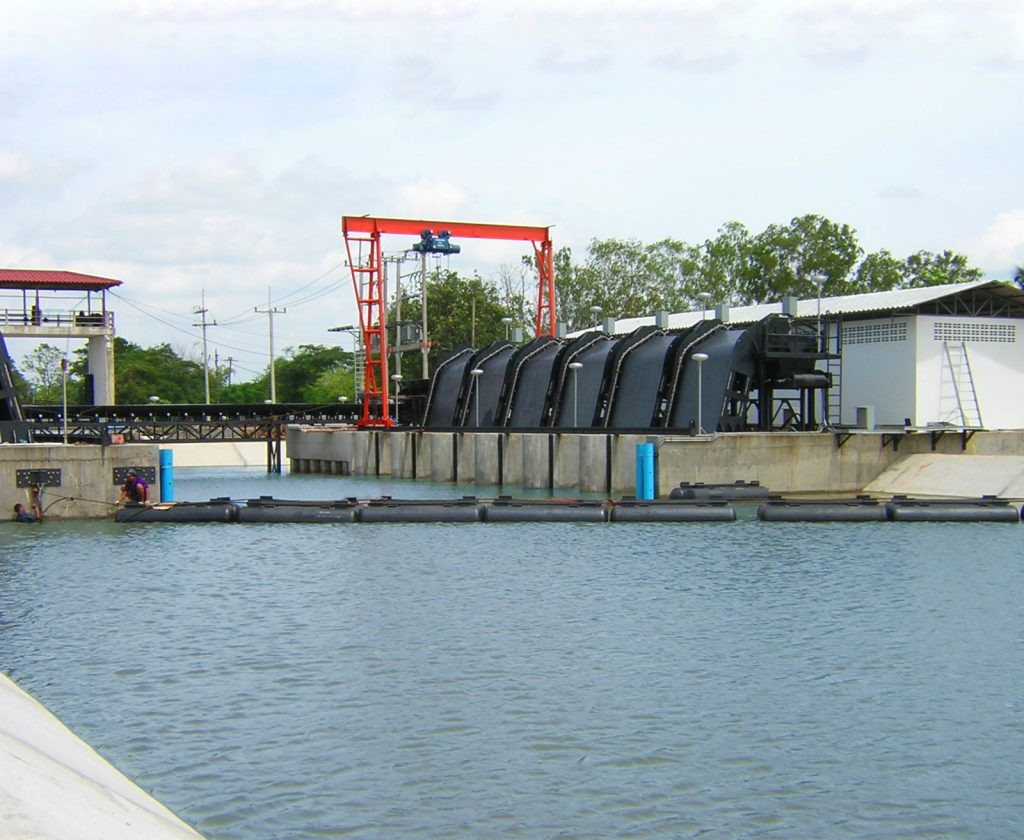 Flap Gate
A specially-designed gate is used to control drainage direction to prevent water backflow.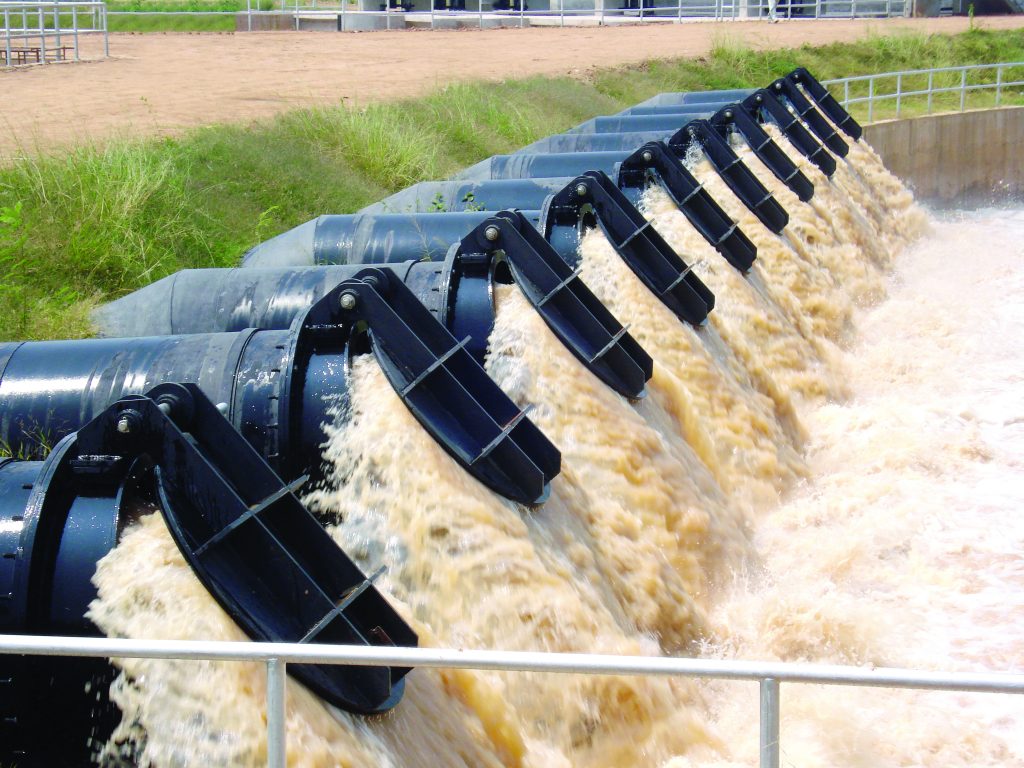 Conveyor
An automatic conveyor is mechanical handling equipment that is used in transferring material from one point to another, either in vertical, horizontal, or diagonal direction. This in-house and quality efficiency production is designed specifically for heavy-duty outdoor uses, mainly in waste management.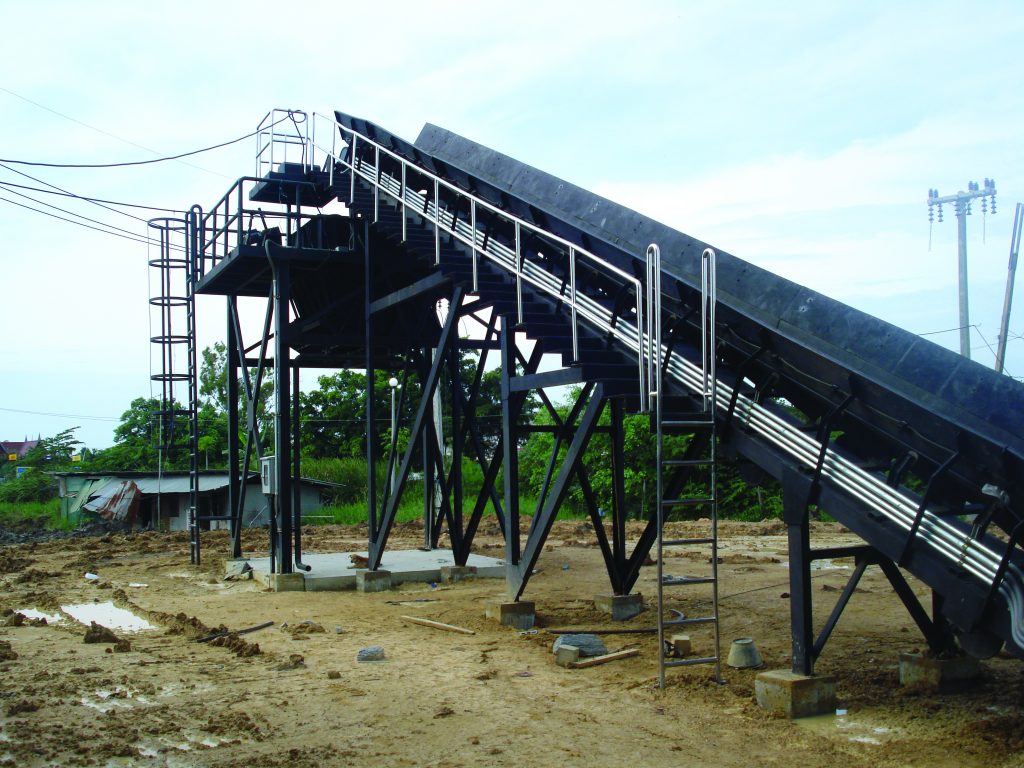 Hopper
A funnel-shaped machine is used to convey material to a target destination by the use of gravitational force.